Marie - Josée porcelain collection for every perfect occasion.
Marie Josée in White - younger sister of Marie - Claire . This porcelain collection is also in a light Baroque style, but without ornament / tendrils / flowers as you have probably noticed.
The choice of finishes - especially the stone version shown below will certainly make a good figure on the conference table of the reputable company or in the office of the very choosy boss .... With every business event, the Marie -Josée magically attracts all looks.
This porcelain collection is only made to order with about 8 weeks waiting time and it is partly manual work (handle and foot of the cup are manually attached). The glaze and gold or platinum edge are also applied manually.
Do you have questions about our product range or personalization of the products? We will help you.
Contact us directly ☎ +49 (0) 89 31883666
Marie - Josée - Mother of Pearl - Stone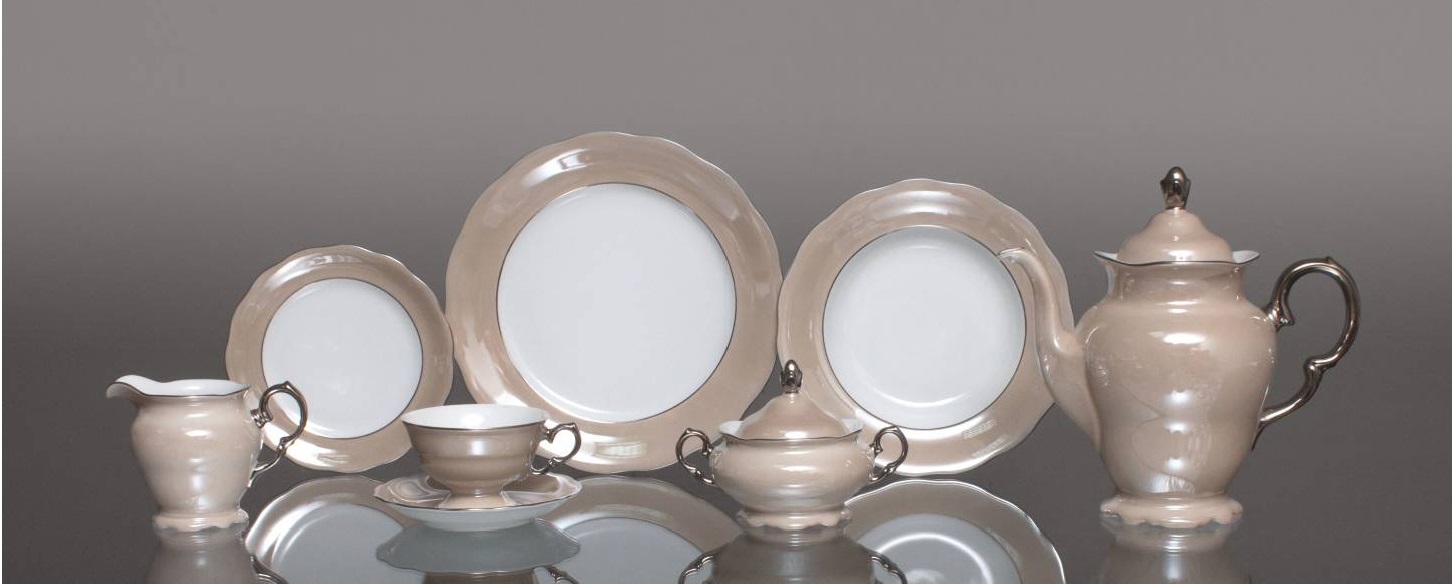 Marie -Josee - Permutt - Platinum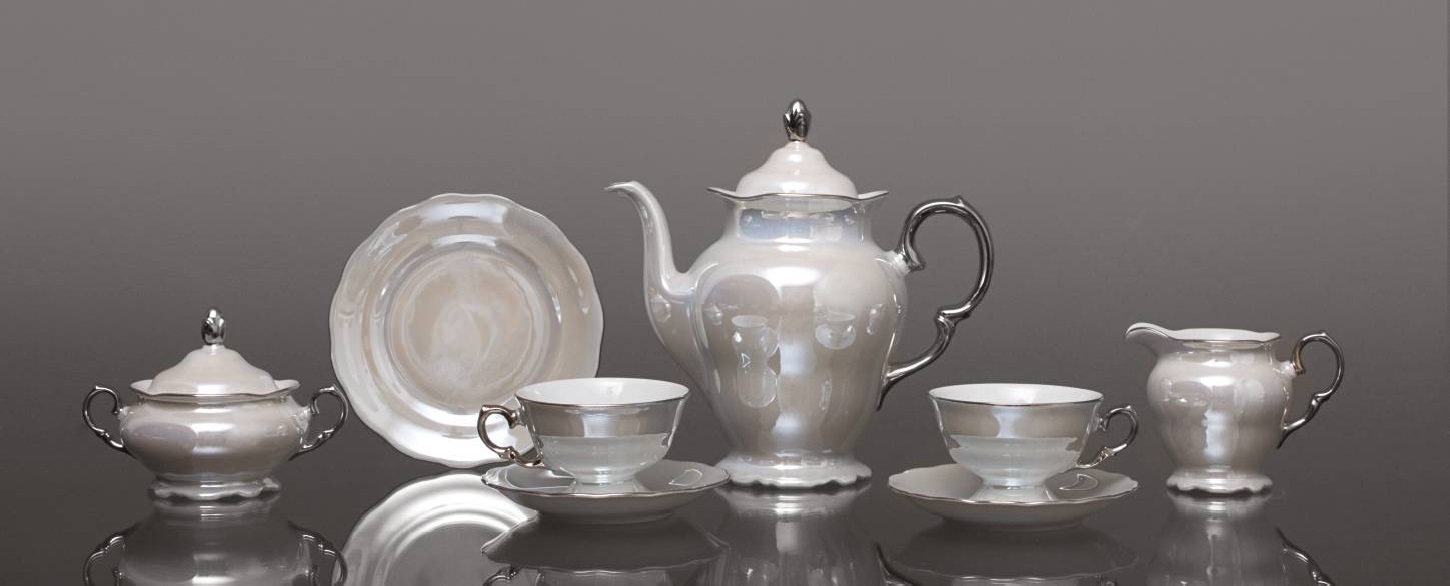 The large selection of different parts of this collection will make every pro among you happy!
Cups with saucers
✦ 0.18L / 14cm ✦ 0.10L / 13cm ✦ 0.20L / 14cm ✦ 0.25L / 16cm ✦ 0.40L / 16cm ✦
flat plate
✦ Ø 17cm ✦ Ø 19cm ✦ Ø 21cm ✦ Ø 26cm ✦
teapot
✦ 1.15L ✦
coffee pot
✦ 0.9L ✦ 1.2L ✦
The porcelain line is complemented by various platters, bowls, sugar bowl, creamer, flower vase, butter dish etc.