B2B PRICES AFTER REGISTRATION
Marie - Claire - porcelain collection with style.
Marie - Claire
- classic and elegant porcelain collection with white ornament / tendrils / flowers held in typical Baroque style consists of many elements in different sizes. Its filigree and decorative silhouette - from a coffee pot to the smallest plates or bowls - gives the table, which is covered and decorated, a touch of sophisticated elegance.
This porcelain collection is made to order and it is partly manual work (handle and foot part of the cup are attached manually). The glaze is also applied manually.
On request there is also the possibility of attachment:
the logo of your company

the gold application - border and / or ornament

the other glaze color
Marie - Claire - Ecru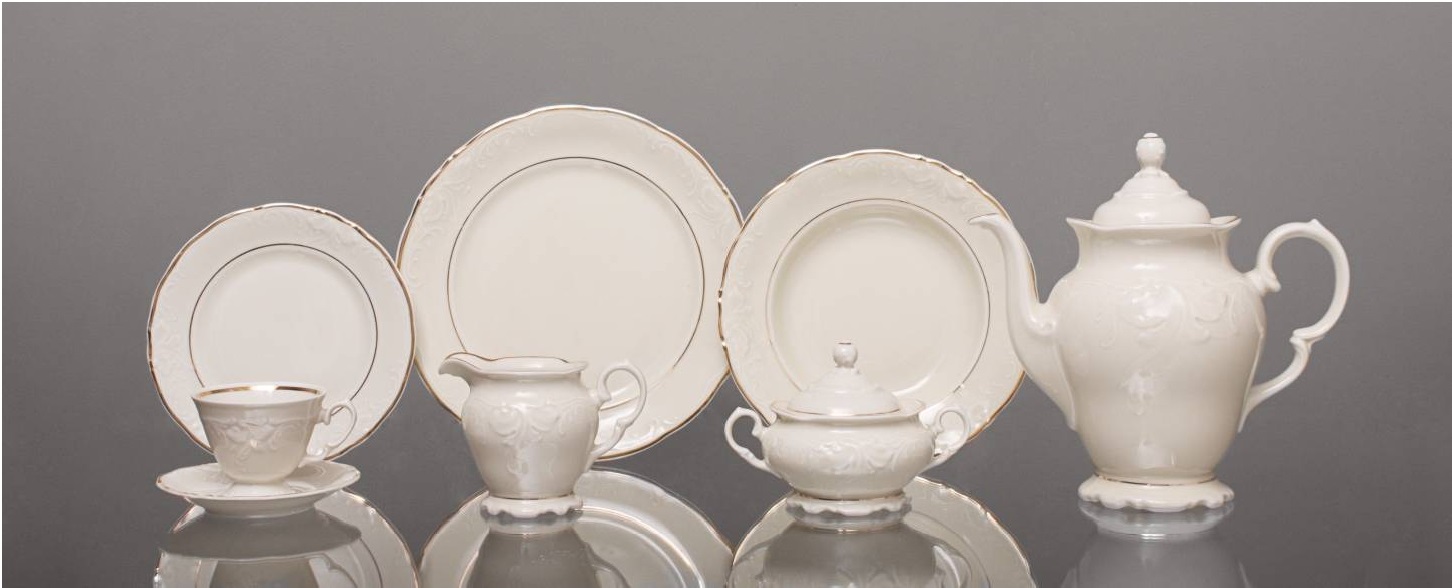 Marie Claire - White - Gold - Platinum

The large variety of parts includes, among others, the following variants:
Cups with saucers - variant high
0.07L / 12cm
0,10L / 13cm
0.15L / 13cm
0.20L / 14cm
Cups with saucers - variant flat
0.08L / 12cm
0,10L / 13cm
0.20L / 14cm
0.25L / 16cm
flat plate
Ø17 cm
Ø19 cm
Ø24 cm
Ø26 cm
Teapot with warmer
0.8L
1,15L
1.5L
coffee pot
0.6L
0.9L
1.2L
1.6L
In addition, there are many variants / sizes of serving plates, cake plates, bowl, extra cups and accessories - candle holder, flower vase, fruit vase, large vase, eggcup, salt and pepper shakers, butter dish, tureens, creamer, sugar bowl etc.
Our recommendation - contact us +49 89 31883666
to be able to present you the complete spectrum of the sublime porcelain collection.